Facebook allows to sell & buy products on its Marketplace. You can become or connect with the local sellers on the marketplace and do the shopping. With the increase in internet users, the people interest has been super with E-Commerce. Facebook facilitates its users to list out the products / goods and services to the whole global network.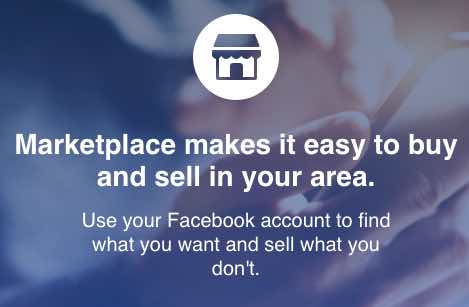 Facebook Marketplace Local
The Facebook Marketplace gives its user an option to list and sell a product to every other member of the community. You can create a local marketplace where you can let the local members to participate in the closed group. There you can either choose to sell the products and let others buy or everybody from the local group can list up their respective items for the other members.
The service is free to use and there are many work form home opportunities created by the service. Not only Work From Home Part time contributors, there are people who are running good businesses and are expanding with this brilliant facility.
Best Things & Advantages of using the Facebook Local Marketplace
Here, You can find items from household items to electronics  and even cars and property as well.
Sellers and buyers filters out from your current location.
From new to old, you will be able to search product as per your requirement.
No need to create any other account, you can access the features with your regular FB account itself.
Free to use and no need to give commissions to anybody.
You have lots of options as a buyer and many more customers as a seller.
How to Use Marketplace
Using the Marketplace either expects you to be the buyer or the seller. Meaning to say, any business with products sale & purchase will require Buyer and Seller. So, you can either proceed as an individual buyer or work as a product seller. Below are the steps for you as per your requirement.
Seller On Facebook Marketplace by Facebook
First of all login to your Facebook account and stay on the home page itself.
Now, Click Marketplace in the left column of News Feed.
To sell anything, Click on + Sell Something, then click Item for Sale.
Just enter your product details and upload the photographs for the same.
That's it. Now Hit the Post Button and Finish.
Buyer On Facebook Marketplace
Login to your FB account and go to Marketplace in the top left.
Filter out the item you wish to purchase.
Connect with the seller by Clicking Message to send a custom message to the seller.
Enjoy your Shopping.
Important:
If marketplace icon is not visible, just click the below URL and get the access.
It is important to note that the marketplace is an open community. Just be careful and avoid the dealings of restricted products which include liquor and other general non permitted stuff.
Facebook Marketplace Local
Summary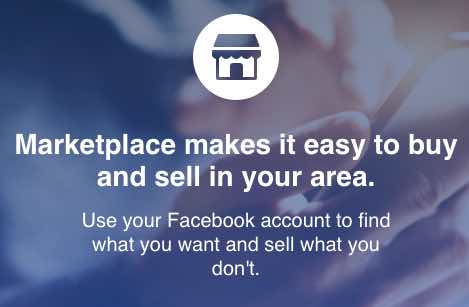 Article Name
Facebook Marketplace Local
Description
Facebook allows to sell & buy products on its Marketplace. You can become or connect with the local sellers on the marketplace and do the shopping.
Author
Publisher Name
Publisher Logo