How to show battery percentage on iPhone XR
Here is the stepwise tutorial to show and put the battery percentage on iPhone XR. The apple latest OS has a trick to show the available battery details for your device. The way of having it on XR is quite different from that of other iPhone models. We have seen that Apple has changed a way of doing many common operations on the iPhone XR. Here are few such articles.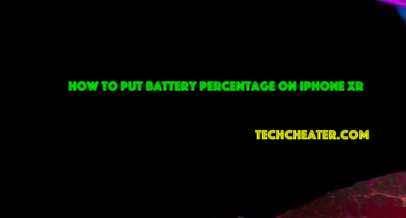 Anyways let us check our guide for this query.
How to Show Battery Percentage on iPhone XR
To show and display the available battery percentage detail on iPhone XR, follow the below steps:
Wake up the iPhone Screen and put your finger on top right side of the screen.
Drag down your finger in downward direction to access notification centre shortcuts.
Check the battery percentage details on the top right side of the screen.
That's it. Repeat the steps whenever you wish to know the details again.
Enjoy.
In the older iPhone devices the battery percentage was available every time. Now with the introduction of the screen notch, the area of the top layer has been reduced and apple has not figured out a way to display the relevant information within the limits. So, in order to view the details, you have to use it differently. This is something which apple should work on. User gets irritated every time when he has to perform actions in order to view an important information. Anyways, that is a flaw, But we have told you the way of using it.
We have also created a stepwise video tutorial to help you understand better.
Video Tutorial to understand the way of putting the Battery Percentage details on iPhone XR:
Summary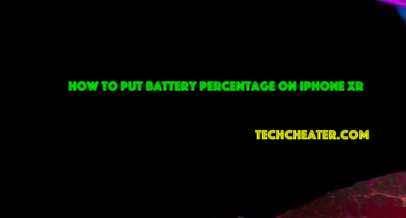 Article Name
How to show battery percentage on iPhone XR
Description
Here is the stepwise tutorial to show and put the battery percentage on iPhone XR. The apple latest OS has a trick to show the available battery details
Author
Publisher Name
Publisher Logo