The Most Accurate Internet Speed Test. Techcheater tool is the most accurate Internet Speed test for checking the most precise upload or download speed for your net connection. Now a days, you must be noticing that different tools are promoted which claim to check the internet speed for your connection. Did you notice that mostly the internet providing companies are promoting that they are the leading. Just leave everything aside, suppose you are an internet service provider and you come to me to make a deal. You promise to promote my name and in return you expect me to tell users the internet connection speed. Will you expect that i should tell your competitor speed better than your's. Most of the users who will be using the tool are not aware of the algorithm and will just get cheated. So, you should think wisely to understand the better way to use the internet speed testing tools.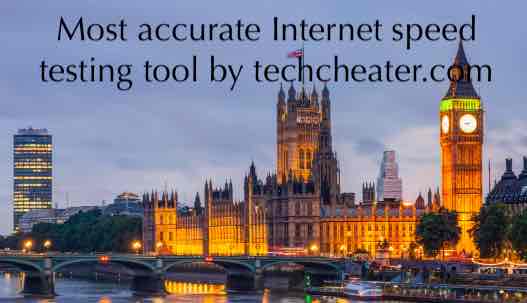 Most Accurate Internet Speed Test
The Most Accurate Internet Speed Test. As i just mentioned, Techcheater has the most reliable speed test tool for your internet connection and it gives you the details for the upload and download speed of your internet connection. It takes just seconds to show you the real time data. Now you must be thinking how accurate it will be. Just do one thing, when you start checking the speed using our tool, open a website and start downloading a big file, probably upto 200 MB. Check the download speed and compare your results with our tool analysis. You can use other tools in the market with the same strategy and you can decide which one is better.
Steps to Use the most accurate Internet Speed Testing Tool
First of all, click here and visit to access the free Techcheater Internet Speed Analyser tool.
A tool will load on the new page. Click the Run Test Button.
Wait for few seconds.
Calculated speed details for your uploads and downloads for the internet connection will be available.
Analyse and Enjoy.
Signing Off
If you know any other better tool, please drop a comment below and let us know. If you are a developer or you have any suggestion to improve the tool, you can connect with us and help us improve.
Most Accurate Internet Speed Test
Summary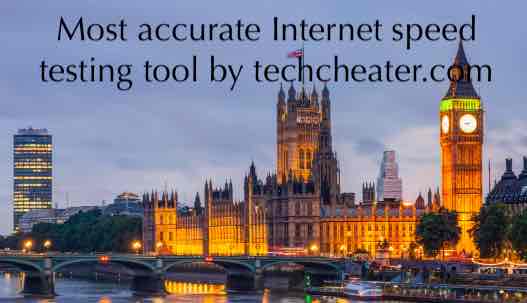 Article Name
Most Accurate Internet Speed Test
Description
Techcheater tool is the most accurate Internet Speed test for checking the most precise upload or download speed for your net connection. Now a days, you
Author
Publisher Name
Publisher Logo