What is Cydia and Cydia Repositories, This question about What exactly is Cydia , Cydia Tweaks, is bit obvious when a user talks about Jailbreak. Most of the Hacking Tricks are available on Cydia. Our readers are visiting the blog more frequently now a days. Most of the Android users are also keenly checking the IOS Tweaks. We get many support emails from Android users. Their main interest is to know What is Cydia. If you check our Website , you may find posts with the Titles – Cydia Tweak for this , Cydia Tweak for That. For eg, the post Cydia Tweak for Whatsapp is very popular for Hacking. But Some users do not know What is Cydia? For them I have replied them individually on the email. But now I am writing a detailed post to understand Cydia Better. Their interest to know – What is Cydia will be highlighted in the post.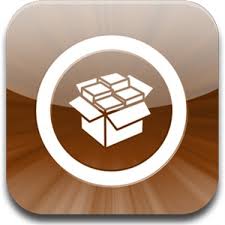 In simple Terms , Cydia is App store of Jailbroken Apple devices.
What is Cydia
Cydia is a Non Apple (Third Party) installer application. Cydia Installer is developed by Jay Freeman, who is popular with the pen name – Saurik. The Cydia installer after installation can make users to search for Cydia Tweaks / Apps for free or for very less price.
There are many developers (individuals and Companies) , which develops / Hacks applications. Then they upload their part on Cydia Store.
How Developers add Apps on Cydia Store
The Developers create their Apps and make it available on the repositories. Repositories can be considered as the Database of multiple apps. You can read in detail about What is Cydia Repository in Jailbroken iPhone later. I will add a post link to this , after i publish the content.
To understand better a Cydia App and a Cydia repository , consider the following example.
Facebook ++ is a Cydia Tweak for Facebook.  Here, The Cydia Tweak means , the tweak gives additional functionalities and tricks to the Facebook official app. You just need to add the Tweak in your iPhone.
What is Cydia Repository
We will continue the example of the same tweak quoted above. The developed Cydia Tweak of Facebook ++ is uploaded on the Database of Big Boss Repository. Similarly , the other developer develop their Cydia Tweaks and upload it on a centre database , i.e Repository.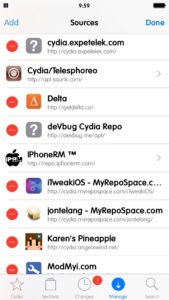 Now an end user , who needs to get Facebook ++ , will first add the main Database , i.e the repository t0 the Cydia App store. Then it will be possible to install Facebook ++ on iPhone.
You can check out our post – How to add Cydia Repository in Jailbroken iPhones in detail.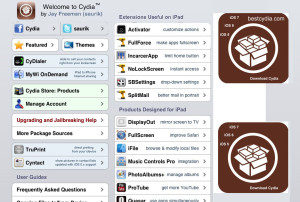 How to Install Cydia on iPhone | What is Cydia Contd..
Till now you have read , What is Cydia. Now , i will explain , How can you install Cydia on iPhone. As you just read above, Cydia is a kind of App store. The users add the repositories and install the Cydia Tweaks. But to get the Cydia Store on IPhone, You must Jailbreak your iPhone. To know, What is Jailbreak, You can check out this detailed post. Also, To read, How can you Jailbreak your IOS , You can check out this link.
The Only way to install Cydia on your iPhone is Jailbreaking your iPhone. After you Jailbreak your iPhone. You get Cydia On it.
Is Cydia Safe | What is Cydia
Yes, Cydia is absolutely safe to use. Cydia Store approves all the app requests by developers to place their apps on the Cydia Store. A developer can not just simply add apps on Cydia Store. After the Security threat checks , Cydia Store approves or Rejects the developer's work. The detailed article on Cydia Safety is under review. Sooner, we will add the article on the website.
So, just Jailbreak your iPhone and start enjoying Cydia. If you have any specific issues or questions, do mention below in comments. Finally, i can predict that it answers your question and gives you details about What is Cydia.