This article will assist you to do the factory reset of all the windows 10 devices, including windows 10 mobile / PC and laptops. This means, you can restore any device running on windows 10 OS to the same settings which came from the factory.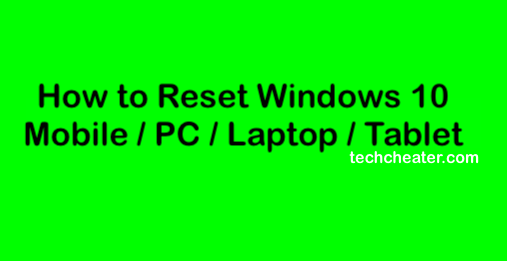 Many a times, when you sell a device or buy an old device, you want it to look like same as it came from factory. The Factory reset does this for you. Sometimes, the unwanted files degrades the device performance and you are unable to identify the file which is causing the issue. Such scenarios make it obvious to think and reset the device back to default settings.
Factory Reset Windows 10
When you enquire how to reset your device to factory default, you either want it for Lapotp / PC or a mobile phone. I will answer the question for them.
Steps to Do Factory Reset on Windows 10 Mobile
Press "Start" on your Windows 10 Mobile.
Swipe to "Settings" -> System > About > Reset your phone.
Confirm the selection and proceed further.
Your Mobile will start restoring the default Factory Settings.
Wait till the phone restarts.
Enjoy.
Steps to Do Factory Reset on Windows 10 PC / Laptop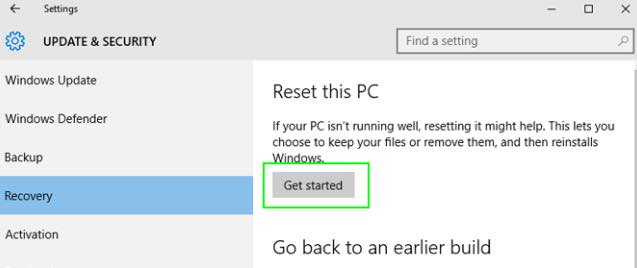 Click Start and Enter through Settings -> Update & security -> Click Recovery.
Now on the right side, click started under Reset this PC.
If you want to keep your files safe, select "Keep my files" or else "Remove everything,"
Select "Just remove my files" or "Remove files and clean the drive" and proceed further.
Click Continue and wait until the settings are restored.
Wait until the computer restarts.
That's it.
Restoring the windows settings is easy and simple. But you have to make sure that if you do not have a backup of your files or content, either take it in a local disk. You can also backup it on Onedrive. OneDrive is a beautiful product by Microsoft Corporation.
Suggested Read: How to play any Android Game on Windows 10 PC.