Macbook Air 2018. Apple will be launching the Macbook Air 2018 in last week of March. The new device will be available with new features and Colors as well. The macbook air 2018 is will also definitely get a dynamic response just like its predecessor.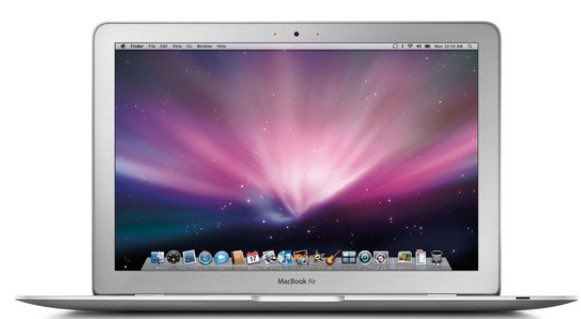 The New Macbook Air 2018 Details
Officially the Apple has not yet confirmed the spec details of the new Macbook Air, but it is expected to be almost same as of the last available model.
Macbook Air 2018 Launch
The new version of the device will go on sale in market by the first week of the April 2018.
MacBook Air 2018 Design
Apple has created The MacBook Air with the silver aluminum. Like its older version, the newer Macbook Air 2018 also features a tapered design that's wider at one side and thinner at the other side.
It is also available in 2 sizes, where the 13 inch one is more popular. Macbook air is 12.8 inches long, 8.94 inches wide, and 0.68 inches tall. It weighs 2.96 pounds.
The latest model comes with the Retina display for better screen resolution. This will make the Air experience even better.
Battery life on the MacBook Air was the highest of any Apple notebook, lasting up to 12 hours when using the web and 12 hours when watching iTunes movies. Now as per the sources they are even trying to increase this. It is going to be another good feature of the book.
The MacBook Air features one Thunderbolt 2 port, two USB 3 ports, a MagSafe 2 power port, an SD card slot, and a 3.5mm headphone jack. Other MacBook Air specs include 802.11ac Wi-Fi, dual microphones, stereo speakers, and a full-size backlit keyboard.
Internal Specs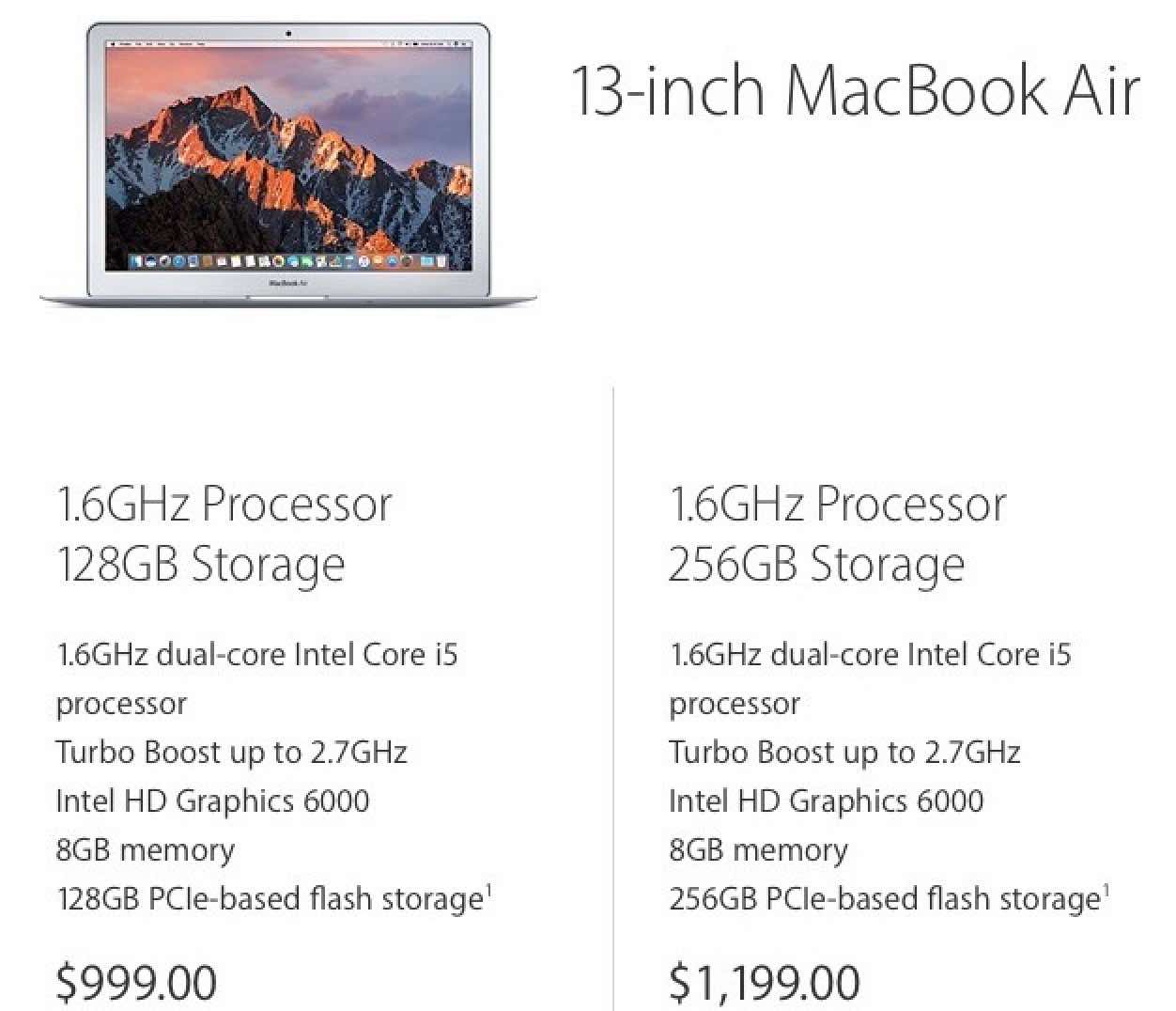 BROADWELL PROCESSOR
Because it hasn't been significantly updated beyond 2015, the MacBook Air uses Broadwell processors, 8GB of 1600MHz LPDDR3 RAM, and Intel HD Graphics 6000. It features an SSD that's configurable up to 512GB in the higher-end model.
Both stock configurations of the current MacBook Air use a 1.8GHz dual-core Intel Core i5 processor, with Turbo Boost up to 2.9GHz. A 2.2GHz dual-core Intel Core i7 processor with Turbo Boost up to 3.2GHz is available on build-to-order models for an additional fee.
FLASH STORAGE
The MacBook Air comes with up to 512GB of PCIe-based flash storage that is twice as fast as in the previous model, with an SSD test using Black Magic's Disk Speed Test revealing average read/write speeds of 629.9MB/s and 1285.4MB/s.
Available Models
There are two 13-inch MacBook Air models that are available for purchase:
$999 – 1.8GHz dual-core Intel Core i5 processor, Intel HD Graphics 6000, 8GB RAM, 128GB flash storage
$1,199 – 1.8GHz dual-core Intel Core i5 processor, Intel HD Graphics 6000, 8GB RAM, 256GB flash storage
Custom configurations include a faster 2.2GHz dual-core Intel Core i7 processor for an additional $150 and several storage upgrade options. The low-end 128GB model can be upgraded to 256GB for $200 or 512GB for $400, while the more expensive stock model with 256GB of storage offers a $200 option to increase storage to 512GB.
It can be expected with
12-hours of battery life, a 1.7-centimetre (at the narrowest point) design and weighs 1.35kg. Thanks to the updates post its 2015 launch, it now offers 8GB RAM along with 1.8GHz i5 Broadwell processors as standard. You'll also find the option of either 128GB or 256GB flash storage and Intel's HD Graphics 6000 cards.
We don't expect those specs to change much if Apple updates the MacBook Air, other than the introduction of a new processor and integrated graphics card. We may also see USB C.
The best thing is that the new device will be available in stores with the same price as of the last one. So, i suggest you to opt for the new model. Wait a while if you are planning to buy the Macbook now, sooner you can buy the new Macbook Air 2018