The Audio Description feature, either of Netflix or of Amazon prime becomes irritating sometimes and you find ways of turning it off. This tutorial will assist you to close and turn off the Audio Descriptions in your Amazon Prime.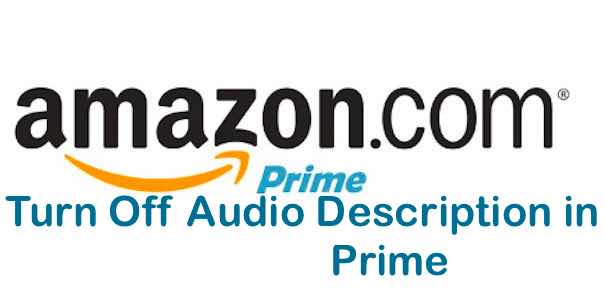 Amazon is getting amazing features for the users. This amazing feature by Amazon is available on selected devices. Though they are almost available with the 90% of the users. The list includes:
Smartphones (Apps for Android and iPhone)

Web Browser streaming

Echo Show

Fire Tablets (2nd generation and higher) and 

The Fire TV devices (Fire TV, Fire TV Stick, and Fire TV edition TV)
Steps to Turn Off the Audio Description in Amazon Prime
Open the Amazon Prime on any of your device.
Login to your user account and select any movie to play.
Now Go to the "Subtitles and Audio" options in playback.
Uncheck the Audio and that's it.
Audio Description will be turned off for you.
Important
Many a times for few description, the deactivation does not work. This mostly happens when you are using the prime services on your Android App. In that case, you should try uninstalling and reinstalling the application.
With the Prime Video app for subtitles (cc), the code does not seem perfect. If the subtitles are Off, then the ON/OFF highlighted option should read "Turn Subtitles ON" (meaning when you click it, it will turn them ON, not that they are currently ON).
If still you are struggling to get the solution, then might be possible you are using an older version of the app. Try to get the latest version.
Suggested Read: