View Instagram Last Seen. So friends, how is life. The trick will now provide you a way to See / View Instagram last Seen Timestamp of Other Instagram users. Instagram is a popular Image Sharing Platform. The users share images and videos amongst their followers. It is a new Social Media Trend. The latest version of Instagram has Story Setting feature too which is quite similar to the One which Snapchat offers. Most of my readers are sending me to write a trick to View Instagram Last Seen. They always ask for a way to Know if it is possible to see When a user used Instagram for the last time. I mean, the mails like such are flooding in my inbox. I decided to write an article for the same, instead of replying everybody individually.
The Only Way to View Instagram Last Seen
Friends, There is no sure shot guarantee that This trick will give you 100 % result. Also prior to this Let me clear you that there is No particular Jailbreak Cydia Tweak for iPhone, neither there is any Application for Android devices. I Know this may hurt you or force you to navigate away from the page. But let me explain you guys that Instagram does not provide any way which a developer can trick to get and provide the Information of User's time stamp. So there is no official application to give you access to View Instagram Last Seen of any user. The only way you can just get is by peeping into your Instagram very minutely.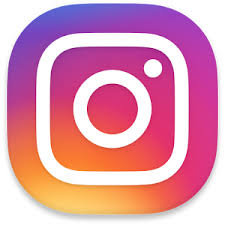 Steps to get a Hint and View Instagram Last Seen of other Users
Follow the person you want to Spy.
Tap the "heart icon" down below in the application.
Select following Tab instead of you.
This will provide the recent activities of the Users.
By closely analysing the Recent activities you can get hint and view Instagram Last Seen.
I know this is not a true and sure shot guide. But this is an answer which i was replying over thousands of emails which i get from users all over the world. I ask frequently to our competitor bloggers too for different queries. For this one too i checked if they know any such way. But they also are searching for the same query. Anyways friends, dont be sad. Atleast with the above steps you can get a slight hint of User's Last Online Activity and you can view Instagram Last Seen.