Snapchat Streak Hack. The Snapchat Streak gets activates if in continuation you interact with Other Snapchat User. Snapchat Streak Hack is a popular search people are doing all over the world. Most of the people reading this post might be wondering, What exactly is this Snapchat Streak. Before I proceed you to hack Snapchat Streak, i must elaborate about What is this Snapchat Streak.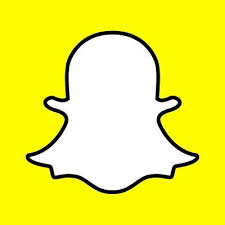 What is Snapchat Streak | Snapchat Streak Hack
Snapchat Streak is a Snapchat feature which activates automatically when you continuously share snaps with other Snapchat User. Snapchat Streak is nothing but a kind of Emoji that appears on the side of Snapchat user name. The Hack does not include Jailbreak Tweak. Though Snapchat Features can be hacked on iPhone with the Jailbreak. Read the below article to know better.
Snapchat Streak Hack | Best Way
As there is no third party application to Hack Snapchat Streak Feature. You Should follow the easy Steps For Snapchat Streak Hack-
Ask Your Friend Whom You wish to Start Snapchat Streak with.
Send A Snap after every 12 Hrs, and ask the other user to do the same too.
Nothing will happen for 3 days.
After 3 days when you continuously share snaps with each other, the Snapchat Streak is displayed for that user.
To maintain the Snapchat streak, you should keep on Sharing the snaps.
Once, the track is Broken, the Snapchat Streak also ends up.
I will not say it as a Feature Hack with a third party application. But i would call it as a trick to activate / start the Snapchat Streak. Most of the users does not know the details of the Same. Hence I decided to write the post for the same. We have many other interesting Hack that works with third party applications. You can try them.
A must Read for Snapchat Lovers.
What is Snapmap in Snapchat. A new trend in 2017 is about to begin.
It includes – How To Hack Whatsapp last seen.
How to Show Fake Car Speed On Snapchat.
To conclude i would say Try the above steps for Snapchat Streak Hack. Do mail me if you have any particular query.