Ethereal Cydia Tweak. The Ethereal Cydia tweak is a free available Cydia tweak that will give your iPhone a sleeker look. The interface that will be available with the Ethereal Cydia Tweak is something which you are surely going to like.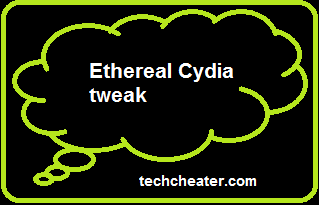 Must Read
XXcoolmanxx Cydia Repo details.
The cydia Tweak that will let you download your friend's Snapchat Videos and photos on your device.
Ethereal Cydia Tweak
If you are somehow reading the article and you don't even know what is this Cydia tweak, then you must read the details about Cydia Tweak and its repositories. After that you can proceed to read further.
Ethereal Cydia Tweak Source
Ethereal is available at the Cydia Source URl – https://antiquebeta.github.io.
The Cydia Tweak Ethereal is Free to use.
Features of Ethereal Cydia Tweak
It Removes everything from the lock screen giving a clean and clear interface.
The Cydia Tweak Shifts the clock to the bottom right corner.
It also Minify the Control Center.
Moreover, Ethereal gives Round dock with no labels.
Follow the Steps To install Ethereal Cydia Tweak
Launch Cydia On Your iPhone with the Jailbreak.
Search for the Cydia Tweak "Ethereal".
Click on install and follow the on screen instructions.
Respring the springboard after installation completes.
Your iPhone will be loaded with Ethereal Tweak.
The Cydia Tweaks enhance your user experience in using the Apple gadgets. Most of the users feel that the Cydia Tweaks are not safe. But let me tell you they are as safe as any other available app on the iPhone app store. So, you can use them without any fear. I hope you will like using the Ethereal too. If you face trouble while installing the Tweak, you can always reach me. I will surely help you out guys. Stay updated to my articles.