Hide Snapchat in iPhone. If you guys are looking for a trick to hide Snapchat App icon from iPhone, this post is for you. Snapchat users are increasing day by day. Normally Snapchat users share pics and follow people with their kind of interest. The problem with such kind of applications is that eat your personal space. Sometimes you feel reluctant to share your phone with other people. Don't worry friends, I will provide every solution for any problem you have with your iPhone.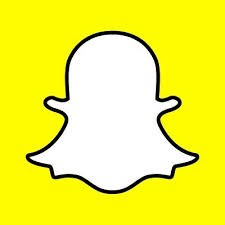 Hide Snapchat in iPhone
To Hide Snapchat in iPhone, you need to have Jailbreak in your device. Don't worry if you don't have, you can jailbreak your easily at your home for free with this easy stepwise guide.
Once you have Jailbreak you will get the Cydia installer. Once you have the Cydia, you have to add BigBoss Repository. To add the Big boss repository-
Lunch Cydia>Manage>Sources and then tap on Edit
Click Add and enter this repo: http://apt.thebigboss.org/repofiles/cydia/
After you add the repository, you can proceed to the below mentioned stepwise guide.
If you are reading about Jailbreak or Cydia for the first time, I am sure you will be sitting with the open mouth and thinking What the hell is this. You can calm yourself and explore What the Cydia is all about.
Steps to Hide Snapchat in  iPhone
Launch Cydia on your Jailbroken iPhone.
Search for the Cydia Tweak "Poof".
Click on install and follow the onscreen instructions.
Respring springboard after installation completes.
That's it. Toggle the switch in Poof to Hide Snapchat in iPhone.
How Does it Work | Hide Snapchat in iPhone HomeScreen
Launch the poof app. The app lists out all the applications which are there in your iPhone.
The tweak lets you hide Snapchat in iPhone with a single switch. Click the switch and hide the app.
Whenever you wish to open the app , or nobody is around , you can simply go to poof and unhide the app icon.
Your privacy is now under your control. So friends, just don't worry to Give your phone to anybody else just because of privacy concerns. Hide Snapchat in iPhone and Enjoy.