Here are the steps to Jailbreak your Apple iPhone XR. The way we will tell will not void your warranty. This means you will be still in Apple warranty even after doing the Jailbreak hack. When you Jailbreak an iPhone, you get access to install different hacking tools and apps and that will let you enjoy unbelievable features on iPhone.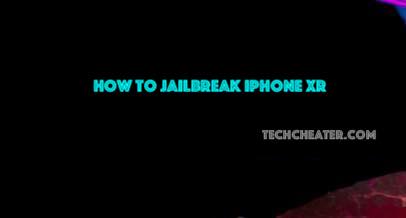 Generally, when you Jailbreak, your warranty voids. But there is a way that will let you enjoy the hacked apps. But when you wish to claim the Apple warranty, you can revert back to the original device settings and OS. This means without loosing the data, you will reactivate your warranty. First we will tell you how to do the Jailbreak and then how to revert in order to protect your warranty status.
How to Jailbreak iPhone XR
To Jailbreak iPhone XR, follow the below steps:
Open your internet browser on iPhone.
Visit this link to download Tweakbox.
Install the app with the on screen instructions.
Wait for the installation completion.
Now Trust the developer certificate in Settings > General > About > Certificate Trust Settings.
Restart your iPhone XR.
That's it.
Now you will be able to launch tweakbox from your iPhone and install the different hacking apps. This is partial Jailbreak and we recommend it over other permanent Jailbreaks. The reason is that with this you get access to every feature and also you do not void the Apple Security Guidelines.
In order to regain the Apple Warranty, perform the below steps.
Locate the Tweakbox icon and delete just like any other iOS app.
Wait till the data is removed.
Now go toSettings > General > About > Certificate Trust Settings and delete the certificate.
That's it. You will reactivate the warranty.
In order to check if your iPhone XR is still in warranty, you can enter your serial number and get every detail in this link.