Hi friends, are you looking to add Email account on iPhone running with iOS10. Is it the first time you are going to add Email Account in iPhone. I know yes, that's the reason you are directed by Google to view this page. Normally all Smartphones have the feature of setting up an email account and everybody knows how to do that. But sometimes, users who migrate from Android to iPhone feel bit confusing while setting up their mail account. Before you proceed, if you are a new iPhone user, I should also tell you that you can change the Voice Gender of Siri in your iPhone.
Steps to Add Email account in iPhone
Go to Settings from your Home Screen.
Scroll down to "Mail" option below.
Tap on "Accounts" to proceed further.
Click on "Add Account".
You will get an option to Select the Mail exchange Server. For eg, Select Google for Gmail account.
Enter your login information and tap next.
Now you are done. Your phone will download the email messages on your iPhone now.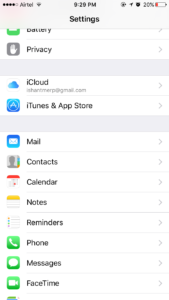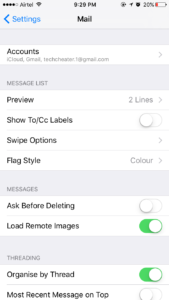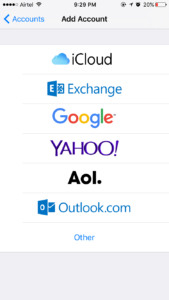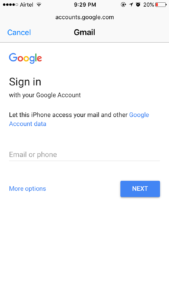 Benefits / Features of Adding Email in iPhone
When You add Email account in iPhone or you configure any of the email server on your mobile device, you can set the settings to show Push notifications on receiving a new email.
You can configure the settings to Sync email just only when you open the email app.
With Email App in iPhone you can add reminder to particular conversations.
There is no limit of adding the number of accounts.
Majority of the users are using Gmail services. Though the official Gmail application is pretty handy and great to use, but the benefits of adding the Email account in iPhone app is that many of the external third party apps integrates the mail communication with the iPhone app. When you ask to send the email in the application, by default it asks the third party app to send the email.
So friends, I hope now you can add the Email in iPhone. If you face any troubles, you can always drop me an email from my Contact Me Menu.