Hey Guys, I hope you are liking reading my Hacking tricks. This post will help you use 2 Whatsapp Accounts on same Android Phone without Root. Android users always complain that i oftenly share tricks and tips for my iPhone users. They want the same trick for their phones. I know friends, you don't even want to Root Your Device. Don't worry i will keep this thing in mind.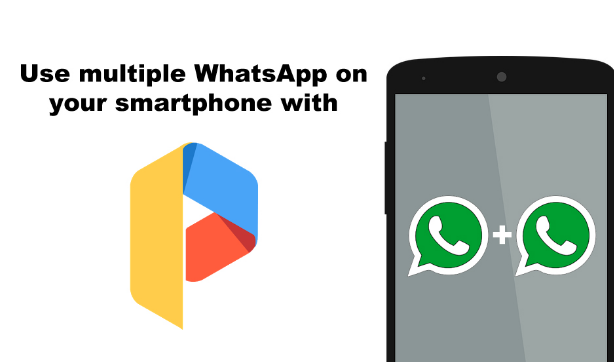 I shared before –
The way to Freeze Whatsapp last Seen.
My Readers often ask for more and more tricks for Whatsapp. The reason is obvious. Whatsapp is the most loved Instant Messenger app for Smartphones. This is the reason that the Facebook owner, Mr Zuckerberg, Purchased the Whatsapp Messenger.
Way to Use 2 Whatsapp Accounts on Same Android Phone
So Guys, You have to proceed as guided below.
Open Google Play Store and Search for App Parallel Space.

Parrallel Space App Use 2 Whatsapp Accounts on Same Android Phone | Android 2017

Click on Install and follow the On Screen instructions.
Open the app after installation completes.
Tap '+' button and configure Whatsapp.

Parrallel Space App Use 2 Whatsapp Accounts on Same Android Phone | Android 2017 1

Input the account details of both the Whatsapp accounts.
Open Parallel space and swipe to use multiple Whatsapp Accounts on Android.
The Best Part
Hold on Guys, Don't just simply go and follow the steps. The Android releases Android Updates regularly and the last released Android version is in the current year,i.e. 2017. The best Part is the Trick does not require a Rooted phone. So, it is great that you can use the trick even after updating the Android version. Also, when you do not root your device, there is no harm to the warranty and you get it all safe.
These kind of tricks are more popular with iPhone users. But also more and more people are asking for tricks for Google Phones, i.e Your Moto Phones. Recently I shared an article guiding a way to Set Custom Song as a Ringtone in Moto E3 Power.
Use 2 Whatsapp Accounts on Same Android Phone | Android 2017