Wi-Fi security hack. The Wi-Fi security hack is one of the popular searches from all over the world. People search wifi / wi-fi security hack.They are keen to get the free access and get Wi-Fi security hack at any cost. The Wi-Fi networks are getting more and more users. Broadband networks in every home use Wi-Fi routers
Wi-Fi Security Hack
The Wireless networks are accessible to anyone within the router's transmission range. This makes them vulnerable to attacks. You can not make your router transmitting the rays only to you and not to anybody else. This makes the Wi fi more prone to security attacks.
Types of Wi-Fi Security Mechanisms
Since the network is easily accessible to everyone with a wireless network enabled device, most networks have the password mechanism. Here are popular security ways –
WEP
WEP is Wired Equivalent Privacy. It uses IEEE 802.11 WLAN standards. WEP works by encrypting the data over the wireless transmission.
WEP Authentication
Open System Authentication (OSA) – this methods grants access to station authentication requested based on the configured access policy.
Shared Key Authentication (SKA) – This method sends to an encrypted challenge to the station requesting access. The station encrypts the challenge with its key then responds. If the encrypted challenge matches the AP value, then it gets the access.
WPA
WPA is the acronym for Wi-Fi Protected Access. It is a security protocol by the Wi-Fi Alliance in response to the weaknesses found in WEP. It uses higher Initial Values 48 bits (WEP uses 24 bits)
How to get Wi-Fi security hack
Wi-Fi Security hack – WEP cracking
You can get the Wi-Fi Security hack with Cracking. Cracking is the process of exploiting security weaknesses in wireless networks and gaining unauthorized access. WEP cracking refers to exploits on networks that use WEP to implement security controls. There are basically two types of cracks namely;
Active cracking– this type of attack has an increased load effect on the network traffic. It is easy to detect compared to passive cracking. It is more effective than passive cracking.
Passive cracking– this type of cracking has no effect on the network traffic until the WEP security has been cracked. It is difficult to detect.
WEP Cracking Tools
Wi-Fi Security hack – WPA Cracking
WPA uses a 256 pre-shared key or passphrase for authentications. Short passphrases are vulnerable to dictionary attacks. The following tools can be used to crack WPA keys.
 Secure your Wi-Fi Network
OPEN YOUR ROUTER SETTINGS PAGE
CREATE A UNIQUE PASSWORD ON YOUR ROUTER
CHANGE YOUR NETWORK'S SSID NAME
ENABLE NETWORK ENCRYPTION
FILTER MAC ADDRESSES
REDUCE THE RANGE OF THE WIRELESS SIGNAL
UPGRADE YOUR ROUTER'S FIRMWARE
I will be sharing details to make your wi-fi network more secure. Till then enjoy the guide to get wi-fi security hack.
Summary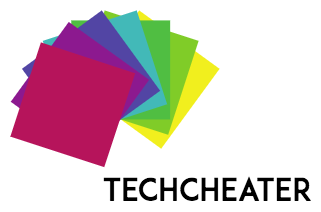 Article Name
Description
Wi-Fi security hack. The Wi-Fi security hack is one of the popular searches from all over the world. People search wifi / wi-fi security hack.They are keen
Author
Publisher Name
Publisher Logo